A To Z Sports Infra is a brilliant choice when it comes to constructing Indoor /Outdoor Multi-Purpose Court / Sports Arena. We are a certified company bringing the right solution for your Multi-Purpose Court Sports Infrastructure set up at your doorstep. Schools Multi-sports area, Universities sports area, Clubs sports arena, Residencial Society sports arena, and many Private Sports Organizations are at high all-time need Multisports arena playing facilities in their vicinity, where multiple sports can be played with All weather-resistant surfaces and other safety measures to avoid Sports injuries.
•Multi-Sports Court Civil Construction
•Indoor /Outdoor Multi-Purpose Court Flooring
•Multi-Sports Court Maintenance
•Multi-Purpose Court Repairs & Resurfacing
•Multi-Sports Court Rebound Netting/Fencing
•Multi-Sports Court Line Marking
•Other Multi-Sports Arena Ancillary Work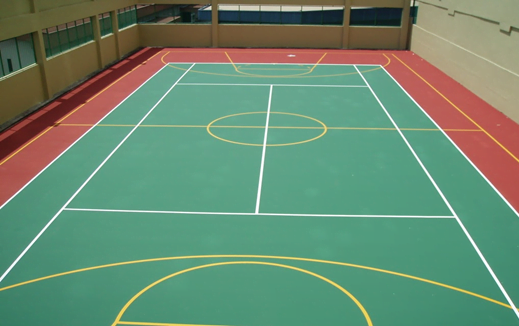 •Wide Multi-Sports Flooring Options to Choose from
•Turnkey Sports Infra Setup Services
•Quick Professional Installations
•Economic and Practical Multi-Sports Setup Solutions
•Fully Customised and Aesthetic Designs
•Highly Durable & Warranty Assured Multi-Sports Flooring
Available Multi-Purpose Flooring Options
Artificial Multi-Purpose Grass
PP Tiles Multi-Purpose Flooring
Acrylic Multisports Flooring
A To Z Sports Infra offers economical and practical solutions to all your Sports Infra Setup needs, where safety is the prime concern for players of any level. Our Multi-purpose Sports Flooring solutions are designed to promote safe playing surfaces, irrespective of what sport you are playing.