We deal in a vast range of EPDM Flooring Synthetic Flooring across India, helping to construct Kids Play Area Flooring || Jogging Track || Gym Flooring || Cycling Track || Running Track and other Sports Flooring.
Owing to the expertise we are engaged in providing an extensive array of EPDM Flooring. Dealing in top quality EPDM Flooring, SBR Flooring and Rubber Tiles / Rubber Rolls Sports Flooring at wholesale cost is our motto. We welcome the opportunity to provide you with the highest quality flooring at prices that can't be matched.
Our Dual SBR -EPDM Base is a seamless, water-permeable sports flooring system. The particularity of this system lies in the application of the installed base layer with SBR and the top wear layer with EPDM. The system offers players and athletes maximum comfort and high performance.

Technical Specifications:
•Made up of two layers-a black SBR rubber base with a 7 mm layer of Customized Coloured EPDM layer on top.
•The product comes in any thickness and can be customized according to customer requirement, however, standard thickness is 15 mm, 25 mm, and 36 mm Recommended.
•EPDM, SBR, Rubber Flooring can be constructed for critical fall heights for children such that they do not get injured
•All-Weather Proof / High Wear Resistance
•Warranted and Quick EPDM Installation with Long Term Performance
We conduct quick EPDM / SBR Flooring installation on surfaces using a variety of design and color options and products to choose from:- Images

5. Customized On-site SBR /EPDM Flooring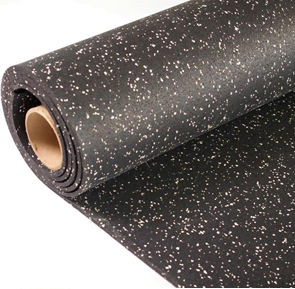 •Color: multi-color to choose
•Condition: New
•Thickness: 5MM-36MM
•Size/Area : Customizable
•Usage: Kids Play Area, Gym Flooring, Jogging Track, Athletic Track, Cycling Track
•Finishing: EPDM Finish / Shock Absorption
•Material: Soft Rubber, EPDM Rubber, SBR Rubber, Rubber Tiles
•Flooring Type: EPDM Rubber
•Slip Resistant: Yes
•Easy to clean and maintain: Yes
Our EPDM Based Flooring is an excellent surface for running tracks, jogging path, multipurpose facilities such as ball game courts where a high force reduction is required. Its balance of durability and cost and its smoothness makes it ideal for multisport pitches.

•Seamless
•Water Permeable
•Spike Resistance
•Excellent Safety and Comfort
•Highly Weather Resistance
•High Force Resistance
EPDM Flooring, SBR Flooring | Rubber Tiles | Rubber Pavers | Children safe Tiles | Play Area Tiles | play area floorings | Play Schools Floorings | Rubber Floors | Floor Covering | Impact Absorbing Tiles | Slip Resistant Tiles | Skid Resistant Tiles | Interlocking Tiles | Impact Tiles | Cushion Tiles | Sound Absorbing Tiles | Slip Resistant Floors | Skid Resistant Floors | Interlocking Rubber Tiles | Impact Rubber Tiles | Cushion Floors | Pigmented Rubber Floors | Anti-skid Tiles | Anti-slip Tiles | Spongy Tiles | Spongy Floors | Safety Tiles | Safety Floors | Meditation Hall Flooring | Eco-Friendly Floors | Eco-Friendly Rubber Tiles
We are the Sports EPDM Flooring Suppliers in Mumbai | Sports EPDM Flooring Suppliers in Surat | Sports EPDM Flooring Suppliers in Ahmedabad | Sports EPDM Flooring Suppliers in Delhi | Sports EPDM Flooring Suppliers in India.